Adrian James FCA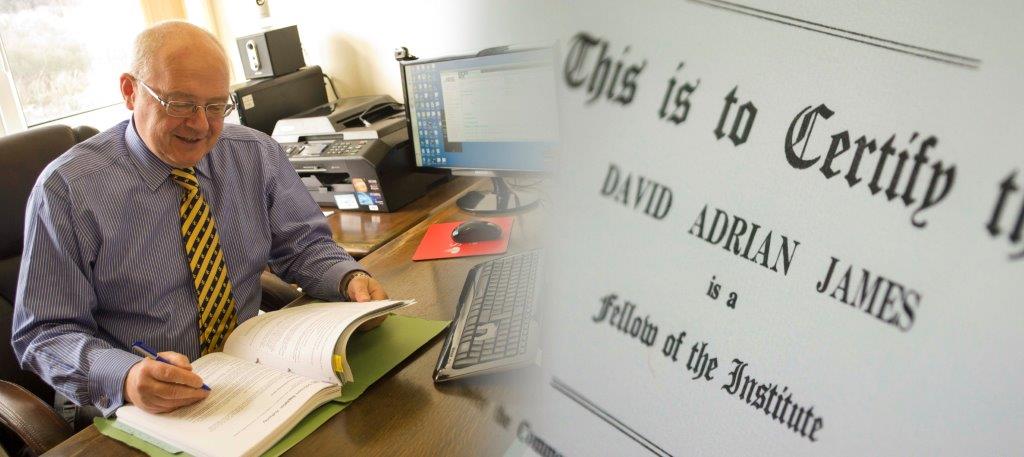 Adrian is the oldest member of the team, and like good wine has improved with age and experience.
Adrian has developed the practice to enable it to meet the needs of modern businesses by putting together a strong and motivated team that has depth of knowledge and expertise.
He is equally at ease in dealing with ordinary accounting matters as with problem solving and planning. Adrian strongly believes that accountants have to identify with clients and help them plan and develop their business. Straight talking is a must if clients are to be properly advised.
He is a great believer in the "Team" and will use the best resources of the practice to give the best possible level of expertise and service.
Adrian does not shy away from confrontation when representing his clients. The client will always come first.
His close involvement with clients has enabled them to develop systems and to grow. It is important to him that clients succeed.
Adrian has one weakness, travelling. He believes that holidays are important, to renew the batteries, and to allow time to think. By helping clients to succeed they too can enjoy relaxed times.
Email – adrian@jamesdefrias.co.uk
Mobile – 07904 403528
Next Step:
Please contact us if you need further advice, have any questions about our services, would like a free consultation or a fixed fee quote.
BOOK A FREE, NO OBLIGATION QUOTATION
Receive a competitive fixed quote normally provided at the meeting for your consideration

LATEST TAX NEWS
July 2019