Darren Bowden BSc FCA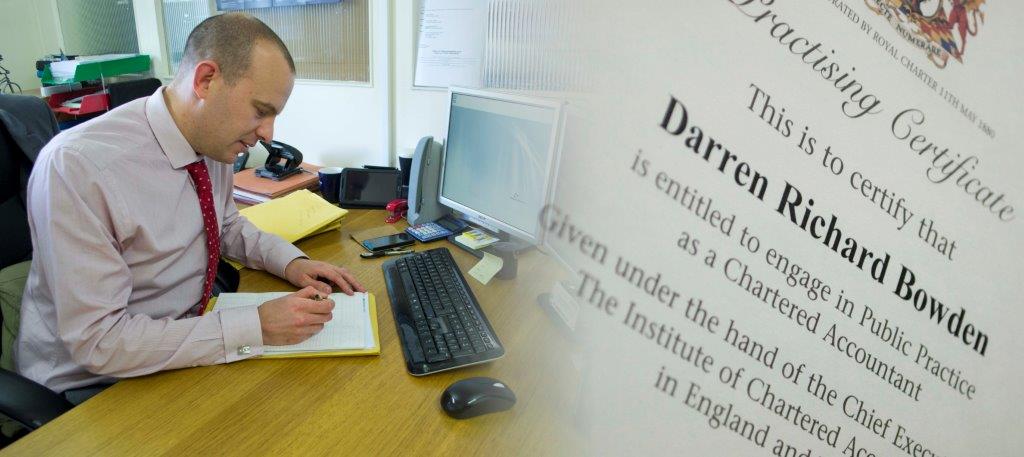 Darren joined James de Frias in August 1998. He graduated from the University of Glamorgan with a 2.1 honours in Business Studies and Chemical Engineering and after a sandwich course placement for a local firm of accountants in Devon, Darren decided to pursue accountancy as a career at the end of his degree. In 2001 Darren qualified as a Chartered Certified Accountant after completing his training contract with James de Frias.
Darren completed the Pathways Examination to be admitted into the Institute of Chartered Accountants in England and Wales in June 2008 and was immediately appointed as a Director of the company.
Darren now provides expertise in all areas of accountancy including accounts, tax and audit. He currently heads the tax department and specialises in charities audits, grant claims and loss of business claims.
Darren has over 15 years' experience in working in practice, as well as an excellent working knowledge (including installation and setup) of SAGE and IRIS computer accounting and payroll systems.
In 2003, Darren took a 12-month sabbatical to travel to and around Australia and New Zealand. He is also a keen cyclist, and triathlete, competing throughout Wales and the west country.
In 2015, Darren competed in the Ironman Wales event, and is now an Ironman!
Email – darren@jamesdefrias.co.uk
Mobile – 07884 940802
Next Step:
Please contact us if you need further advice, have any questions about our services, would like a free consultation or a fixed fee quote.
BOOK A FREE, NO OBLIGATION QUOTATION
Receive a competitive fixed quote normally provided at the meeting for your consideration

LATEST TAX NEWS
September 2021