Stewart Dethridge FCCA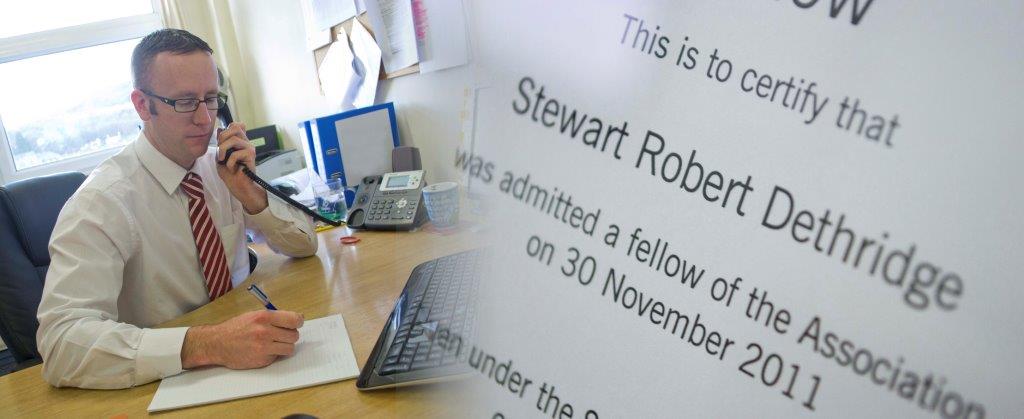 Stewart's accountancy career teed-off in 2001 when he was employed in the industry sector. He gained 18 months experience in a multinational company in which he achieved his AAT qualification and then made the transition to work in practice in September 2002 when he accepted a training contract with James de Frias.
With the training support received from James de Frias he successfully qualified as a Chartered Certified Accountant in August 2006.
In April 2015, following 13 years of service, Stewart had successfully progressed his way to being appointed a director of James de Frias.
Stewart is very competent in all aspects of accountancy including preparation of financial statements and taxation, in which he heads the VAT, CIS and Payroll departments of the practice.
Stewart would describe himself as a self-motivated person who thrives on any challenges posed to him and performs well in any ad-hoc situations. He is a sports fanatic who enjoys watching and playing football as well as being a keen golfer with a handicap of 12.
Email – stewart@jamesdefrias.co.uk
Mobile – 07884 940803
Next Step:
Please contact us if you need further advice, have any questions about our services, would like a free consultation or a fixed fee quote.
BOOK A FREE, NO OBLIGATION QUOTATION
Receive a competitive fixed quote normally provided at the meeting for your consideration

LATEST TAX NEWS
September 2021